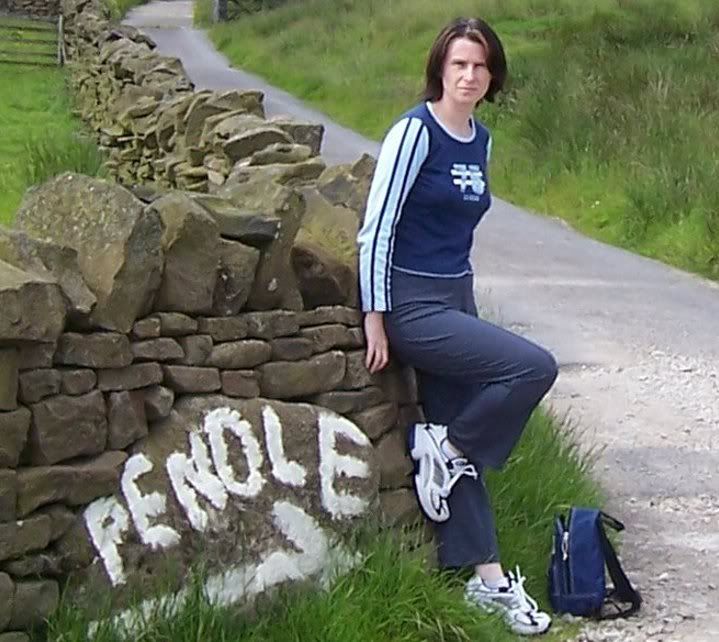 http://www.hauntedrooms.co.uk/product/pendle-hill-witches
Location: Newchurch, Lancashire, England
Ghostly manifestations: The Pendle Witches.
Ghostly anomalies:
History:
The village is named after the "new church" of St Mary's, consecrated in 1544. If you look up at the church's tower, you will find the "Eye of God", painted on its side to ward off evil. There is a "witches grave" inscribed with the name "Nutter" to the right of the porch, but the date is much too late to be Alice Nutter's grave.
On Maundy Thursday 1610 Demdike is said to have sent her grandson James to the church to bring her back some communion bread. On his return journey he is supposed to have met "a thing in the shape of a hare" which threatened to pull him to pieces for failing to deliver the bread. James testified as the trial that Chattox had stolen teeth from skulls dug out of the church's graveyard.
This mysterious brooding landmark will forever be associated with Pendle Witches, but the hill was also the subject of religious inspiration. In 1652 George Fox climbed Pendle Hill and had a vision on the hill which inspired him to found the Quaker movement. Its summit, known as "The Big End", is the site of a Bronze Age burial mound.