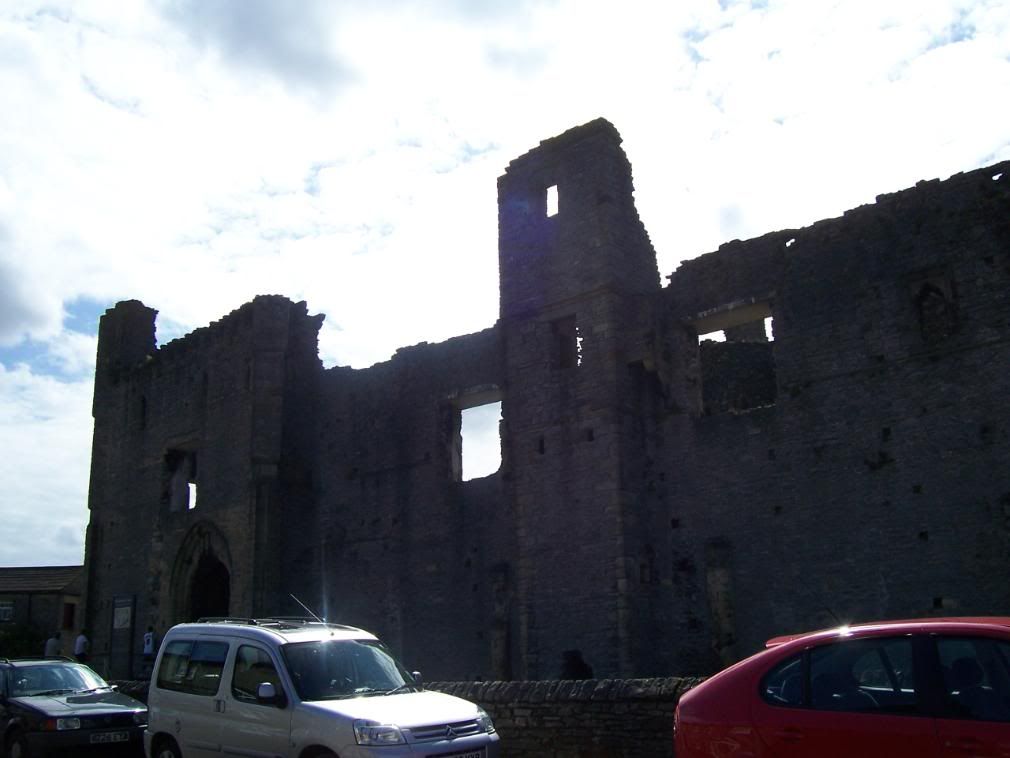 It was not easy to get any sense of spookiness on a baking Sunday afternoon at Middleham Castle, with lots of people milling about the place on their own little adventures. The only place where I might have bumped into a ghost would be in the little dark nooks and cranny's hidden in the walls of the building, these were the 12th century cellars, pits and chambers and I can image how gloomy these places would be at night, I was rather reluctant to enter during this bright day..
Middleham Castle is a substantial pile, it is very ruinous, we climbed the stone spiral staircase with a rather un-ruly dog in tow making the accent very tricky indeed, the dizzying ramparts begged us up. The view was incredible. It was the favoured haunt of Richard the III, although there aren't any reports of his shade wandering the building.
A visitor did once hear a 'new born' baby crying back in the late 90's. Middleham Castle also known as the 'Windsor of the north' can be found in Wensleydale, in the county of North Yorkshire. It was built by Robert Fitz Ralph "Ralph De Glanville" 3rd Lord Of Middleham & Spennithorne in 1190, near the site of an earlier motte and bailey castle.
It is reputed to be the site of a buried hoard of treasure, to pin-point the treasure you must run a round the castle three times, and where you stop the treasure will be found. Unfortunately there is no indication of where you should start.